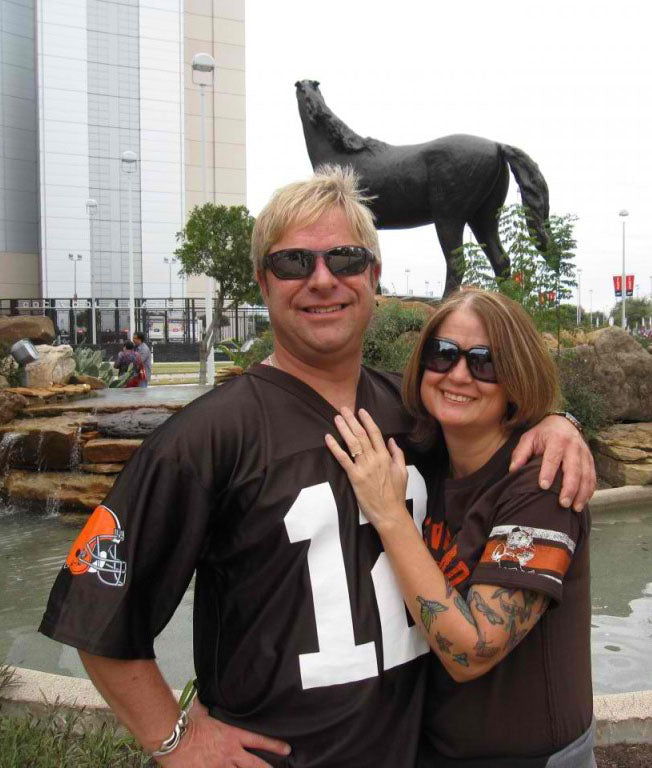 Our story
Hello. We are David and Suzie Wagoner and we love cats.
We rescued our first cat in 2002 not knowing how much he would grow on us. We always had dogs before but quickly began to enjoy the love and affection you get from a cat even more.
A few years later, in 2005, Suzie discovered a Maine Coon behind the building she worked at. The kitten was also a Polydactyl. ( Cats with more than the traditional 5 toes on the front and 4 toes on the back) which we were fascinated by. We named her Mitten because she appeared to be wearing mittens on all four oversized paws. She passed away suddenly at the age of five.
Being so much in love with the cat for all her Maine Coon characteristics and wanting another just like her led us to Michelle Chaffee of Maine Lvrs.
In 2011 Michelle helped us start our cattery with GC. Maine Lvrs Colt .45 and Maine Lvrs. Star of Waggscoons. We have been working with Michelle from Maine Lvrs, Mickey from Maine Delite, and Marilyn from Maine Glory every since, and plan to continue to produce award winning cats for years to come.
Contact us
Thank you for your interest in our kittens. We are accepting reservations for our 2021 litters. If you wish to be on our reservation list feel free to call or email and I can explain our process. The pictures below are of kittens born on 4/13/2020 from Legacy and Butterscotch.